Career paths & great benefits for everyone
We not only take care of business, we take care of each other. Cobb offers competitive wages and benefits including health, dental and vision insurance and prescription drug coverage. With 401K and stock option investment plans, education reimbursement options and personal development opportunities, Cobb is a great place to build a career.
Choose a job category below to get started
Please follow the instructions to set up your account, search available positions and apply. We update job openings frequently, so check back often.
Find a career that's right for you.
Production
Good paying, steady jobs with full benefits. Hourly positions at a variety of locations and several shift options. We need your special skill set. Apply today!

Professional
Diverse management and support opportunities in all areas of our global business. If you're looking for a career in operations, technical support, planning, exports, sales and marketing, research and development, accounting and finance, information technology, environmental health and safety, nursing and more – Cobb is a great place to work.
Transportation
Our drivers are valued team members who safely transport and deliver feed, eggs and chicks. Regional and long-distance routes available.
Internships
Spend your summer getting real world work experience! We look for motivated, driven and talented college juniors and seniors wanting to learn more about the daily operations of a global company. Opportunities available in multiple departments and in several locations and facilities.
Our Mission
—
We're passionate about the development, production, sale and service of broiler breeding stock. Our products provide safe, affordable, high quality protein that feeds a growing world.
Our Values
Family
We believe in treating each other and our customers like family. We communicate openly and respectfully and focus on the best possible result for each other and the company. We value the knowledge, skills, ideas and capabilities of every individual.
Integrity
We believe doing the right thing is always the right choice. We've earned trust for more than a century by doing business honestly, ethically, legally, safely and sustainably. We keep our promises and take responsibility for our actions and results.
Being the Best
We believe creative thinking, curiosity and collaboration inspire the best business solutions and products. We prepare for and adapt to future trends and needs. We're open minded, welcome new ideas, encourage responsible risk taking and embrace lifelong learning.
Innovation
We believe in working hard and thinking customer-first. We give our best every day and set and achieve high standards in everything we do. We manage resources wisely and challenge ourselves to seek continuous improvement and new opportunities.
Who We Are
Driven by integrity, innovation, and being the best – we treat each other and our customers like family.
From the farms and hatcheries to our corporate offices and everywhere in between, Cobb team members work hard and think customer-first. We're passionate about the development, production, and sale of broiler breeding stock.
Our mission is simple and powerful: we make quality protein accessible, healthy and affordable worldwide. While we've grown a great deal in the last 103 years and distribute poultry in more than 120 countries, our culture remains rooted in its personal, small-company feel.
Our History
The making of the world's oldest poultry breeding company.
The Beginning
1916
Robert C Cobb Senior buys the Old Pickard Farm in Littleton, Massachusetts, on November 20. Cobb's Pedigreed Chicks is formed.
Growing Business
1920
Incubator capacity increases to 1,400 eggs.
Growing Business
1925
Cobb becomes the largest breeder of Barred Plymouth Rocks in New England.
1 Million Reached
1935
One million breeders were produced.
A New Line
1947
Cobb begins a breeding line of all white birds, called White Rocks.
Expanding the Market
1955
The White Rocks are introduced in the US broiler breeder market.
Expanding the Market
1956
First exhibit at the Atlanta Show.
Expanding the Market
1959
First Cobb franchise begins in Europe.
Going Worldwide
1960
First shipment of grandparent stock is sent to Cobb Breeding Company in the UK.
New ventures develop in Argentina, the Philippines, Thailand, Hong Kong, Brazil, Peru, Venezuela, and Ireland.
Going Worldwide
1961
Hatchery is opened in Siloam Springs, Arkansas
Going Worldwide
1964
Distribution in Africa begins.
Going Worldwide
1966
Introduction of the Cobb 100, soon known for its outstanding reproductive performance.
Going Worldwide
1969
Cobb-Española is formed.
New Beginnings
1970
UK breeding program initiates the Cobb 500.
New Beginnings
1974
Cobb is purchased by The Upjohn Company. Tyson Foods, Inc. acquires the Vantress breeding lines.
Making a Move
1983
Arkansas Breeders, the first Tyson/Cobb venture is formed.
Making a Move
1986
Cobb-Vantress is formed as a joint venture between Tyson Foods, Inc. and The Upjohn —Company, and positions Cobb as an international leader in poultry breeding.
The company moves from Concord, Massachusetts, to Siloam Springs, Arkansas.
New research complex is developed in Jane, Missouri.
Making a Move
1988
A joint-venture company is formed in Brazil.
Making a Move
1988
JV with Vitarich Corporation was formed in 1988
Making a Move
1990
Cobb opens a new hatchery in Siloam Springs, Arkansas.
Making a Move
1993
New Cobb production and quality assurance facility opens.
Making a Move
1994
Tyson Foods, Inc. acquires 100% of Cobb's stock from the Upjohn Company.
Cobb opens a second hatchery facility in Cleveland, Georgia.
Three Springs pedigree farm in Oklahoma becomes operational.
New join-venture agreement begins in China.
Making a Move
1995
Second joint-venture agreement in Brazil. New distributorship agreement in Thailand.
Making a Move
1997
Opens Cobb's fifth US hatchery in Fayetteville, Arkansas.
Making a Move
1998
Cobb Germany is formed to target central and eastern Europe.
Work starts on a third pedigree breeding complex at Grand Meadows in Oklahoma.
Making a Move
1999
The World Technical Support Team is formed.
Building Relationships
2001
The first great grandparent centers is inaugurated by Cobb-Vantress Brasil Limitada in São Paulo complex.
The Cobb 700 is introduced to the US.
Building Relationships
2002
The new $7 million feed mill opens at Siloam Springs.
A new grandparent facility with Reproductores Cobb SA in Argentina goes into full production.
A new joint venture company starts in the Dominican Republic.
Building Relationships
2002
In 2002, Vitarich sold its shared to Cobb, making CVI as the sole owner of the company.
Building Relationships
2000
Cobb-Vantress, Inc acquires the assets of Avian Farms including facilities in Kentucky and —Texas, and the Avian genetic lines.
A new grandparent franchise, Cobb South Africa, is set up by Rainbow Farms.
Production begins at a new grandparent complex established by Cobb Egypt.
Building Relationships
2004
Cobb-Vantress Brazil opens new office at Sao Jose do Rio Preto.
Cobb Avian 48 with focus on lower chick cost is introduced.
UK Bawdeswell hatchery expands to increase regional grandparent production.
Building Relationships
2005
Cobb South Africa gains a Cobb "Valued and Prestigious Partner Award" as one of the largest and fastest growing distributors globally.
Cobb Germany appointed distributor for 17 countries in central and eastern Europe.
Building Relationships
2006
$15 million project with Granja Alvorada in the Mato Grosso do Sul region of Brazilic is completed.
Cobb Europe moves EMEA regional office from the Netherlands to Colchester, UK.
Cobb completes 50 years at US Poultry & Egg International Expo in Atlanta, US.
New sales structure announced with Cobb's largest grandparent customer, Agrogen Desenvolvimento Genetico in Brazil.
Building Relationships
2007
Alliance announced between Cobb-Vantress and Hendrix Genetics. Cobb acquires Hybro and enters an agreement on joint research and development in livestock genetics.
The new Cobb 700 launched in North America and Europe.
Building Relationships
2008
Partnership announced by Cobb and Sasso, the leading French breeder of colored and specialty breeding stock for slower growing markets, leading to launch of Cobb Sasso 150 and accreditation by RSPCA for Freedom Foods products.
Building Relationships
2008
Purchase of TimberLake farm in Texas to house great grandparent level multiplier flocks to provide for increasing worldwide needs.
Completion of alliance with Hendrix Genetics, purchase of Hybro.
Opening of new hatchery in Russia by Broiler Budeshego.
Building Relationships
2008
New distributors appointed in Bangladesh, Indonesia, the Philippines and Sri Lanka.
Cobb announces a 4 year, US$10 million genomes research program with partners Hendrix Genetics and the USDA.
Building Relationships
2009
Cobb Europe acquires Kabir International which specializes in colored chicken for niche markets globally.
Three additionall distributors are approved in Asia.
Looking Forward
2010
Construction of new Cobb Quality Testing Center doubles laboratory capacity at Siloam Springs, USA.
Arkansas honors Cobb-Vantress for export success.
Cobb-Vantress Brazil invests in local communities to improve lives of children.
Looking Forward
2011
New investment in Cobb Europe great grandparent production facilities in UK
New $14 million hatchery officially opened at Lafayette, Tennessee, USA, supplied by 27 breeder farms.
Looking Forward
2012
Fifth US research complex officially opened in Deer Lodge, Tennessee, USA, represents $22 million investment in expanding pedigree breeding
New research agreement with CP Foods in Thailand
Looking Forward
2012
New regional sales and technical office opens in Bangkok, Thailand
Cobb Española opens €5 million hatchery to supply Spain, Portugal and north Africa
Cobb-Vantress and Hendrix Genetics sign further joint venture research agreement.
Looking Forward
2015
Cobb China $35 million-dollar production complex opens
Looking Forward
2016
Cobb celebrates 100th anniversary
Looking Forward
2017
Cobb opens Joanna, South Carolina feed mill
Looking Forward
2018
Cobb opens downtown Siloam Springs office
Cobb Colombia unit begins operations
Looking Forward
2019
Cobb New Zealand $50 million-dollar pure-line production facility opens
Life at Cobb - Bryson Cleveland
Life at Cobb - Carrie Collins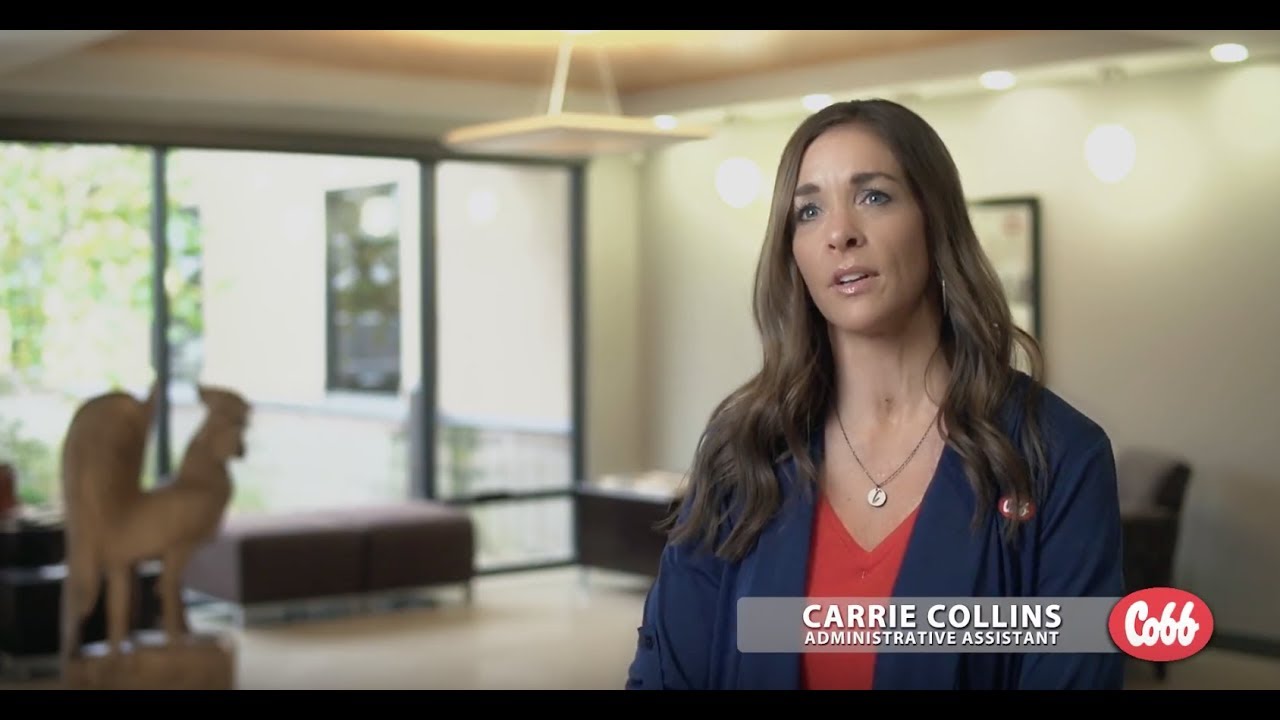 Ribbon Cutting Redo
Choose Cobb Pep Rally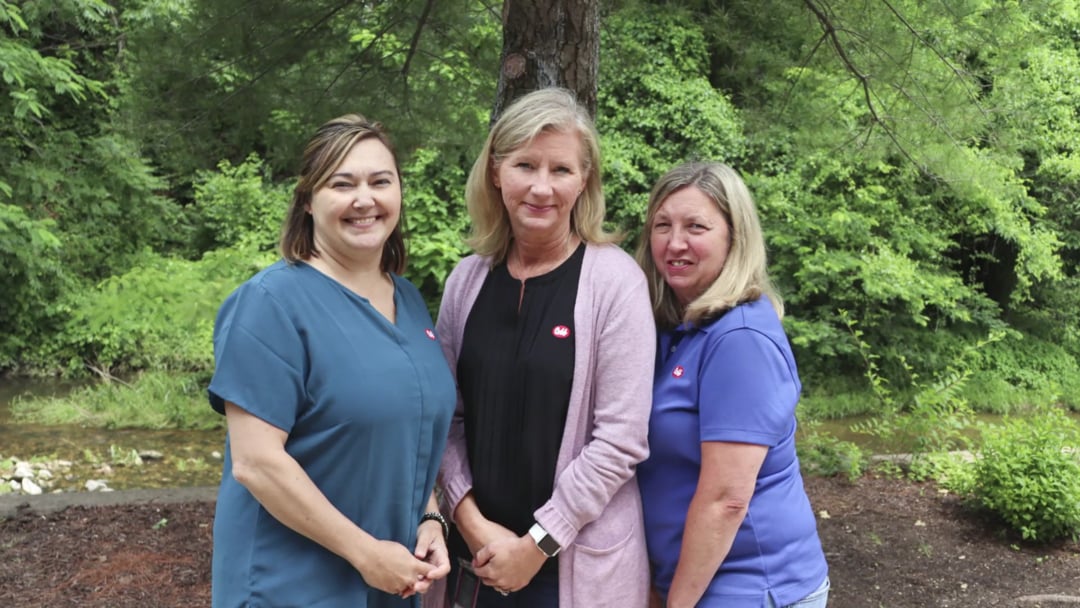 Everyone is Responsible for Animal Welfare
Next
Cobb-Vantress, Inc. (Cobb) voluntarily participates in the E-Verify system and uses all tools made available by the federal government to confirm the employment eligibility of all team members. Persons offered employment with Cobb are required to provide documentation proving their employment eligibility, and all offers of employment are contingent upon successful completion of the E-Verify process.
What is E-Verify? Este Empleador Participa en E-Verify | Right to Work Si Usted Tiene Derecho A Trabajar | EEO is the Law La Igualdad de Oportunidades en el Empleo es La Ley | EEO is the Law Supplement IOE es la Ley Suplementario | Modern Slavery Statement
Cobb-Vantress is an Equal Opportunity/Affirmative Action Employer. All qualified applicants will be considered without regard to race, national origin, color, religion, age, genetics, sex, sexual orientation, gender identity, disability or veteran status. If you are unable to apply for career opportunities through use of this site due to an impairment or disability, please contact us at (phone) 479-290-5000, (fax) 479-757-7395 or ContactHR@tyson.com for further assistance. Our customer service hours are 8:00 a.m. – 5:00 p.m. CST Monday – Friday. Calls received outside these hours will be addressed the next business day.
Cobb-Vantress es un Empleador con Igualdad de Oportunidades que practica Acción Afirmativa. Todos los aspirantes calificados se tomarán en cuenta sin hacer distinción alguna hacia la raza, origen nacional, color, religión, edad, genética, sexo, orientación sexual, identidad de género, incapacidad o estado de veterano. Si no puede applicar a una de nuestras oportunidades de empleo atraves del use de nuestra pagina por causas de descapasidad, porfavor contactar (teléfono) 479-290-5000, (fax) 479-757-7395 o ContactHR@tyson.com para asistencia. Nuestras horas de servicio al cliente son 8:00 a.m. – 5:00 p.m. CST Lunes – Viernes. Llamadas recividas fuera de este horario seran respondidas el siguiente dia de negocios.